Why Choose Marquis Event Décor & Design by Kim
For over three decades, Marquis Event Décor & Design by Kim owes their success to creating breathtaking event designs for weddings, bar and bat mitzvahs, sweet 16s, corporate events, and private parties. Since 1985, we have been offering the highest standards of customer service Our exceptional team of artists has been turning our customers' wishes into reality. As Kim says, "There's nothing we wouldn't do for the client."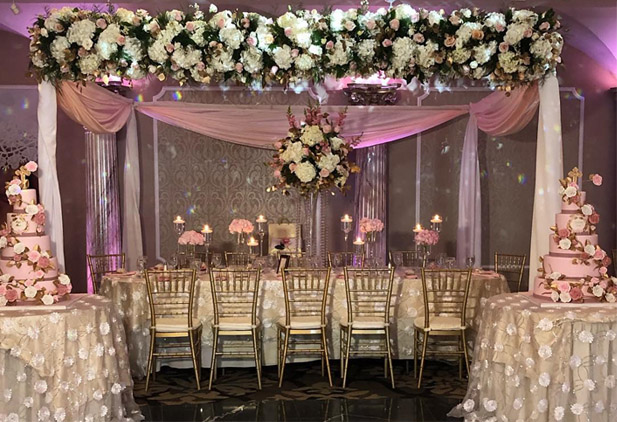 ---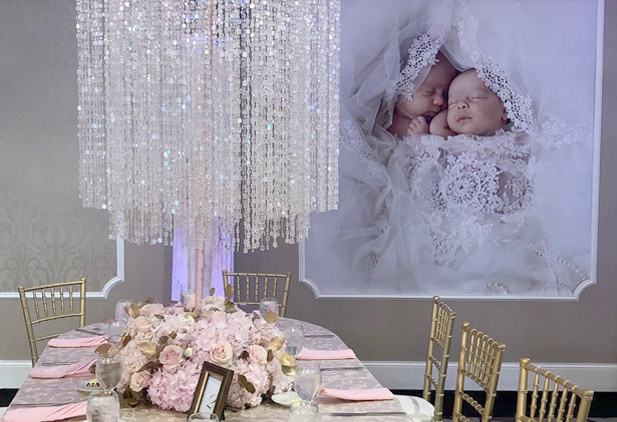 Getting to Know Kim Lovitt Kim's 25-year career in the floral and design industries began as the in-house florist for Grand Marquis Caterers in Old Bridge, N.J. Eventually, the demand for her services became so great that she decided – with the encouragement of her former employers – to venture into her own business. She has never looked back. Since then, her business has flourished and she has been able to bring on board the best artists and designers in their fields.
---
Kim was born and raised in New Jersey, where she currently lives with her husband of 28 years. A graduate of the Fashion Institute of Technology (F.I.T.), Kim's interests outside of the business include travel ("I love, love, love Barcelona!") and volunteering in the community. She contributes her time to Township With a Heart, an organization that serves the local community and helps people who are having financial difficulties and cannot afford the basic necessities; the Solomon-Schecter Day School, where she helps to coordinate the school fund-raising dinner and decorations; and Temple Ohev Shalom – Temple Marlboro Jewish Center, where she also helps with their annual donor dinner.